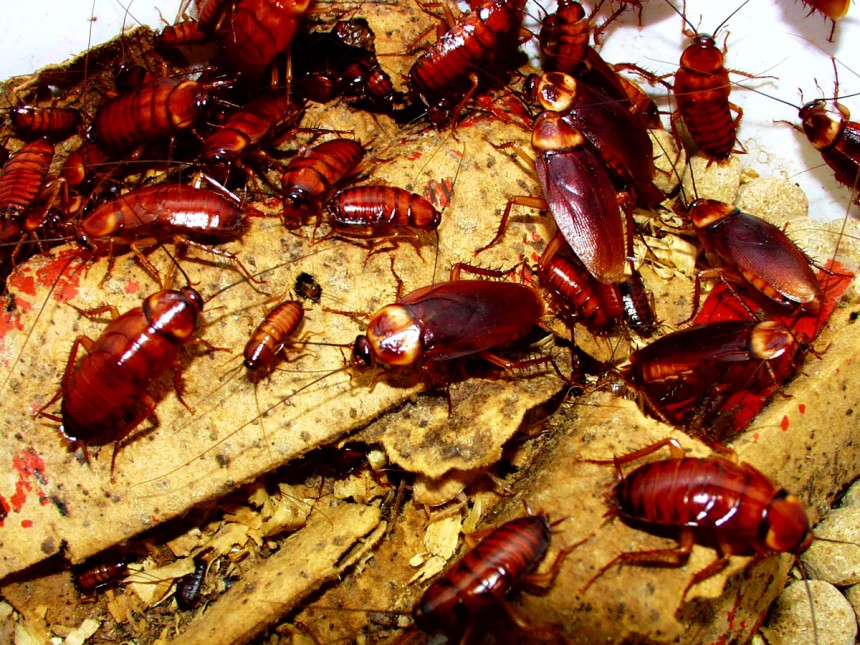 How long does it take to get rid of cockroaches?
The cockroach (or "la cucaracha") is a very adaptable creature which can happily live alongside humans. Getting rid of a full-blown cockroach infestation depends on the species and the size of the infestation. Larger areas are more expensive to treat, but some home pest remedies are just too ineffective.
Best Kind of Pest Control
The most effective pest control is that which is administered by a trained pest control professional.
There are several techniques and tools that can be employed or recommended by these professionals to get rid of cockroaches. One strategy is for the pest control professional to partner with the homeowner to reduce the cockroach attractants. Sources like pet food dishes, drains, dishwashers, trash cans, etc. should be maintained, cleaned and/or stored properly. Another step is to determine the source or entry point for the cockroaches. Some cockroaches, like the German cockroach, are primarily carried into the home. Homeowners should be careful to inspect items such as used furniture or appliances for cockroaches before bringing them home. Outdoor cockroaches may invade under doors and through open windows. Homeowners and the pest control professionals should collaborate to seal up the home as much as possible. Pest control professional also can employ traps such as glue boards in areas where cockroaches may travel or hide. Yet another tool can be proper applications of products such as baits and residuals to cracks/crevices, harborage areas and the exterior of the home. The actual plan and time to get rid of cockroaches will vary by home and situation.